Service

Weather report
-5°C
Oberammergau
Partly Cloudy
Humidity: 88%
Wind: 14.48 km/h
03 Jan 2019

-3°C -6°C

04 Jan 2019

-2°C -3°C
Contact
Hotel Alte Post GmbH
Dorfstraße 19
82487 Oberammergau
Phone: 0 88 22 / 91 0-0
Fax: 0 88 22 / 91 0- 100
E-Mail: This email address is being protected from spambots. You need JavaScript enabled to view it.
Directions
A 95 towards Garmisch-Part.; at the end of the motorway in Oberau turn right onto the B 23 towards Augsburg until the Oberammergau exit; follow the Ettaler Straße until the junction; turn into Dorfstraße and continue into the centre (Dorfplatz); you have reached Hotel Alte Post
From Innsbruck
A 12 towards Zurich; Zirl-Ost exit on the N 177 towards Mittenwald/Scharnitz; from the border B2 towards Garmisch-Part. / Munich; in Oberau onto the B 23 towards Augsburg until the Oberammergau exit; follow the Ettaler Straße until the junction; turn into Dorfstraße and continue into the centre (Dorfplatz); you have reached Hotel Alte Postt
From Kempten, Augsburg, Murnau
B 23 towards Garmisch-Part. until the Oberammergau exit; Rottenbucher
Straße and Bahnhofsstrasse until the Raiffeisen Bank (right); turn into Dorfstraße (centre); continue until Dorfplatz; you have reached Hotel Alte Post
Vouchers
Do you still need a gift?
Surprise your loved ones with a voucher for a meal or accommodation. We are of course available for you at any time if you have any questions.
News & Information
10. March 2020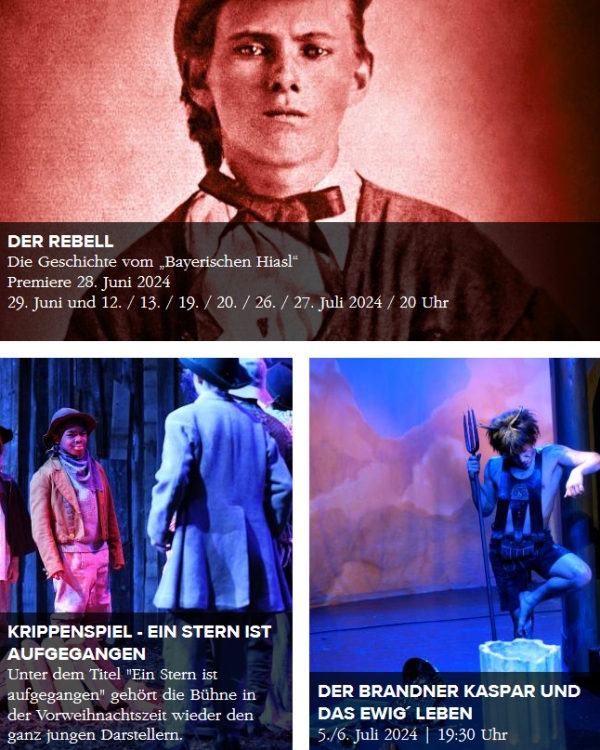 We wish you all a wonderful spring in Bavaria - the perfect start in 2023!
Our restaurant and Hotel is - as always - opened daily.
We newly opened a charging station for electric cars at our parking.
We are currently renovating 10 guest rooms - we apologize for any circumstances caused by the construction site.
Hotel Alte Post Oberammergau
Dorfstraße 19
82487 Oberammergau
Tel.: 0 88 22 / 91 00
FAX: 0 88 22 / 91 01 00
mail: This email address is being protected from spambots. You need JavaScript enabled to view it.