Holiday Home Rainenbichl
We recently opened a newly constructed holiday home with four holiday apartments - each for up to four guests - at the Rainenbichl 7 in Oberammergau.
Accessable by a seperate entrance each apartment consists of a spacious living room with fully equipped kitchenette, bath room with shower, WC, towels and two individual bedrooms for two persons each. Additionally, the holiday home provides modern flat-screen TV and free WIFI.
Furthermore, the two ground floor apartments have free access to a small garden area, while both upper floor apartments offer french style balconies with a scenic view facing the alps.
We provide free parking directly in front of the premises.
Check-In and Check-Out will be made in the Hotel Alte Post headquarters at Dorfstraße 19 in Oberammergau.
Extra services bookable in the Hotel´s restaurant:
Breakfast buffet: € 12,- per person
three-course halfboard menu upon request

Passion Play menu upon request available
Our rates during Passion Play 2022:
(per holiday home and night)
Information Passion Play 2022
30. October 2019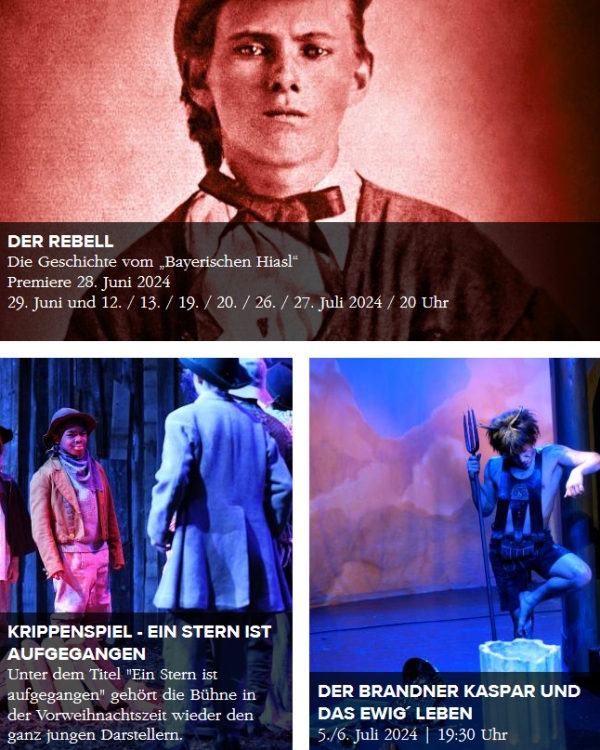 Passion Play 2022
Thank you for the wonderful summer of 2022!
See you soon
Warm regards
Family Preisinger & staff!
Hotel Alte Post Oberammergau
Dorfstraße 19
82487 Oberammergau
Tel.: 0 88 22 / 91 00
FAX: 0 88 22 / 91 01 00
mail: This email address is being protected from spambots. You need JavaScript enabled to view it.