Coach Stub`n
This small and sunny room is the perfect place to let time fly by. A heavy, wooden table and this pittoresque wallpainting - the shilouette of a coach - makes this room so fascinating. Just next door you will find the original old coach and on the other hand the beergarden and the village square.
It is the perfect spot for small venues: business meetings or familiy events for up to ten persons.
Information Passion Play 2022
30. October 2019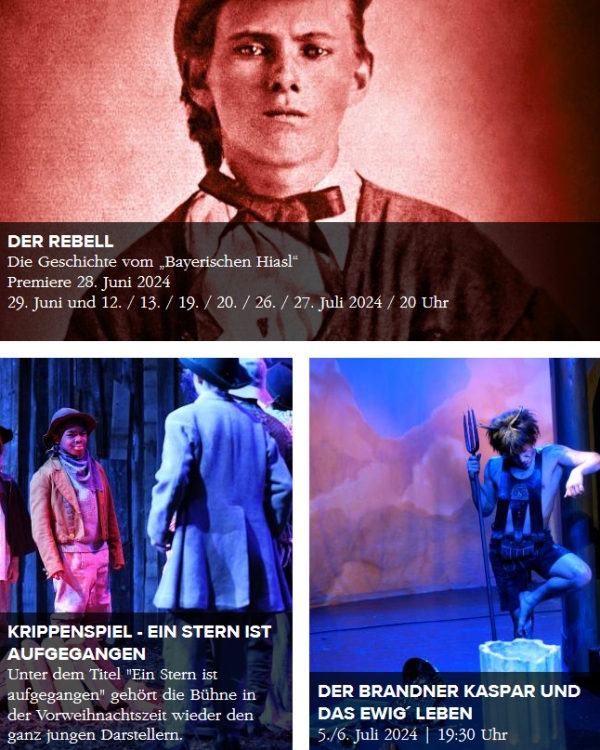 Passion Play 2022
You want to visit the Passion Play 2022 and want to stay in our hotel?
Sure, we can offer you different options:
Option 1:
Our Hotel offers rooms of different categories in walkable distance to the theatre.
All of our rooms are sold in combination with the tickets by the municipality!
You have to book directly:
Eigenbetrieb Oberammergau Kultur
Ludwig-Thoma-Straße 10
82487 Oberammergau
Tel. +49 8822 949 88 0
Fax +49 8822 949 88 56
This email address is being protected from spambots. You need JavaScript enabled to view it.
Option 2:

If your favourite date is fully booked already we can offer you to come for the Passion Play rehearsal with a much lower rate:
Our special offer:
3 – Day-Rehearsal-Arrangement:
2 x nights including breakfast
Date 1: 09 May-11 May 2022 or Date 2: 12 May -14 May 2022
1 x ticket in category 1
1 x dinner on arrival date
1 x 3-course-menu in the break
1 x text book
free use of public transport
local city tax
rate per person in double room/twin room: 399,- € (incl. VAT)
rate in single room: 450,- € (incl. VAT)
Should you have any other question, please do not hesitate to ask.
Hotel Alte Post Oberammergau
Dorfstraße 19
82487 Oberammergau
Tel.: 0 88 22 / 91 00
FAX: 0 88 22 / 91 01 00
mail: This email address is being protected from spambots. You need JavaScript enabled to view it.