Holiday Home Rainenbichl
We recently opened a newly constructed holiday home with four holiday apartments - each for up to four guests - at the Rainenbichl 7 in Oberammergau.
Accessable by a seperate entrance each apartment consists of a spacious living room with fully equipped kitchenette, bath room with shower, WC, towels and two individual bedrooms for two persons each. Additionally, the holiday home provides modern flat-screen TV and free WIFI.
Furthermore, the two ground floor apartments have free access to a small garden area, while both upper floor apartments offer french style balconies with a scenic view facing the alps.
We provide free parking directly in front of the premises.
Check-In and Check-Out will be made in the Hotel Alte Post headquarters at Dorfstraße 19 in Oberammergau.
Extra services bookable in the Hotel´s restaurant:
Breakfast buffet: € 12,- per person
three-course halfboard menu upon request

Passion Play menu upon request available
Our rates during Passion Play 2022:
(per holiday home and night)
Apartment
Passion Play 2022


1 Person

2 Persons

3 Persons

4 Persons

more than 6 nights

160,00 €

160,00 €

190,00 €

220,00 €

4 or 5 nights

180,00 €

180,00 €

210,00 €

240,00 €

2 or 3 nights

200,00 €

200,00 €

230,00 €

260,00 €
---

Outside the Passion Play Season:
two adults:

200,00 € per night

every additional adult: 3

0,00 € per night

every additional child (until 16 y.): 2

0,00 € per night

children under 6:

free of charge

pets (requestable): 5,00 € per night

---
rates including VAT., the city tax of 2,- € per person and night is charged seperately on the spot
Information Passion Play 2022
30. October 2019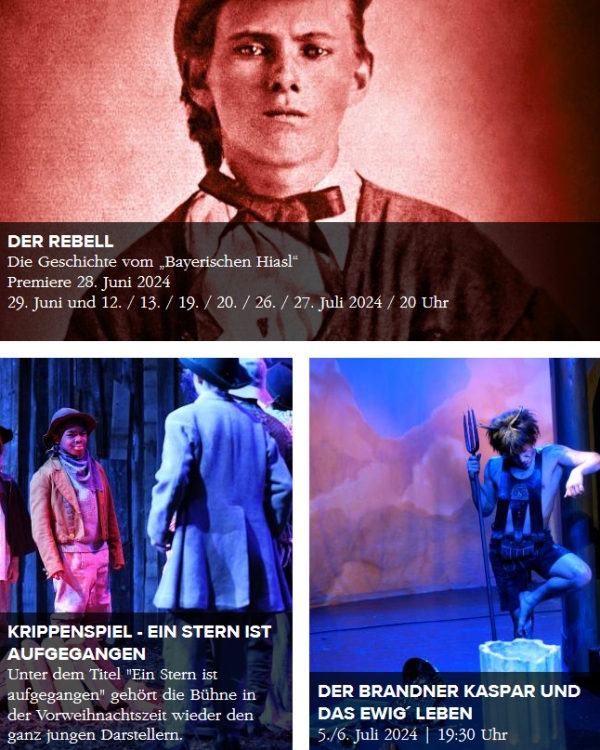 Passion Play 2022
You want to visit the Passion Play 2022 and want to stay in our hotel?
Sure, we can offer you different options:
Option 1:
Our Hotel offers rooms of different categories in walkable distance to the theatre.
All of our rooms are sold in combination with the tickets by the municipality!
You have to book directly:
Eigenbetrieb Oberammergau Kultur
Ludwig-Thoma-Straße 10
82487 Oberammergau
Tel. +49 8822 949 88 0
Fax +49 8822 949 88 56
This email address is being protected from spambots. You need JavaScript enabled to view it.
Option 2:

If your favourite date is fully booked already we can offer you to come for the Passion Play rehearsal with a much lower rate:
Our special offer:
3 – Day-Rehearsal-Arrangement:
2 x nights including breakfast
Date 1: 09 May-11 May 2022 or Date 2: 12 May -14 May 2022
1 x ticket in category 1
1 x dinner on arrival date
1 x 3-course-menu in the break
1 x text book
free use of public transport
local city tax
rate per person in double room/twin room: 399,- € (incl. VAT)
rate in single room: 450,- € (incl. VAT)
Should you have any other question, please do not hesitate to ask.
Hotel Alte Post Oberammergau
Dorfstraße 19
82487 Oberammergau
Tel.: 0 88 22 / 91 00
FAX: 0 88 22 / 91 01 00
mail: This email address is being protected from spambots. You need JavaScript enabled to view it.